Hello
WELCOME TO KIN HOMESTEAD SOAPS
Handmade + Sustainable + Skincare
Moulton, Texas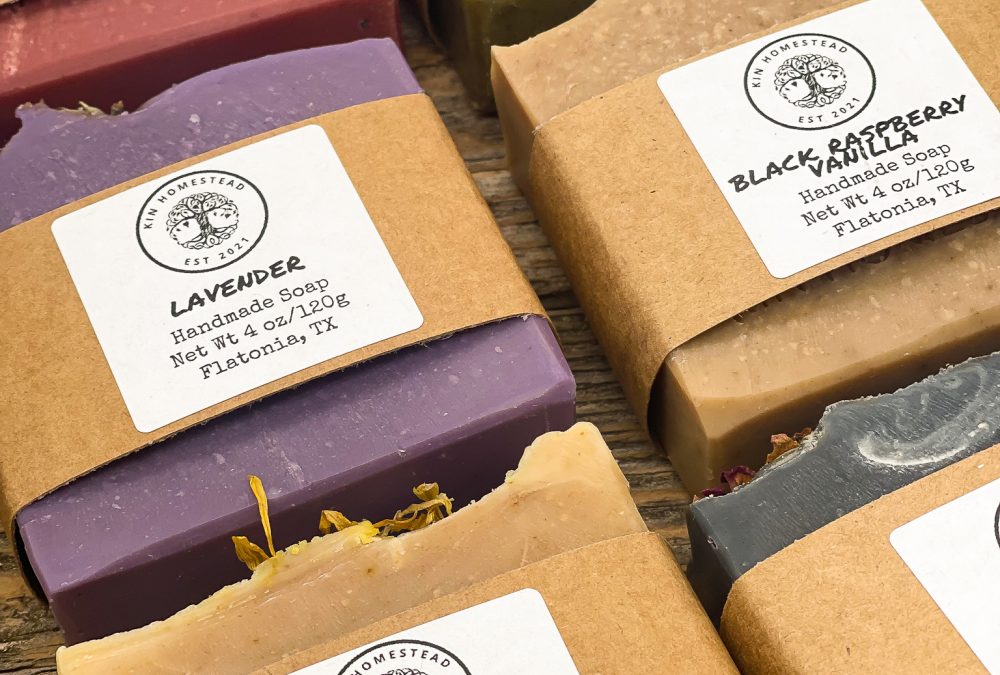 Ever wonder the benefits of using handmade soap?  Continue reading to discover some of the many benefits of choosing to use handmade soap. Benefits of Using Handmade Soap Handmade Soap is made from whole ingredients, not chemicals or detergents. Our soaps contain...
read more
Sign up for the Kin Homestead newsletter
Sign up with your email address to receive updates directly to your inbox.